Sid Field
1st April 2019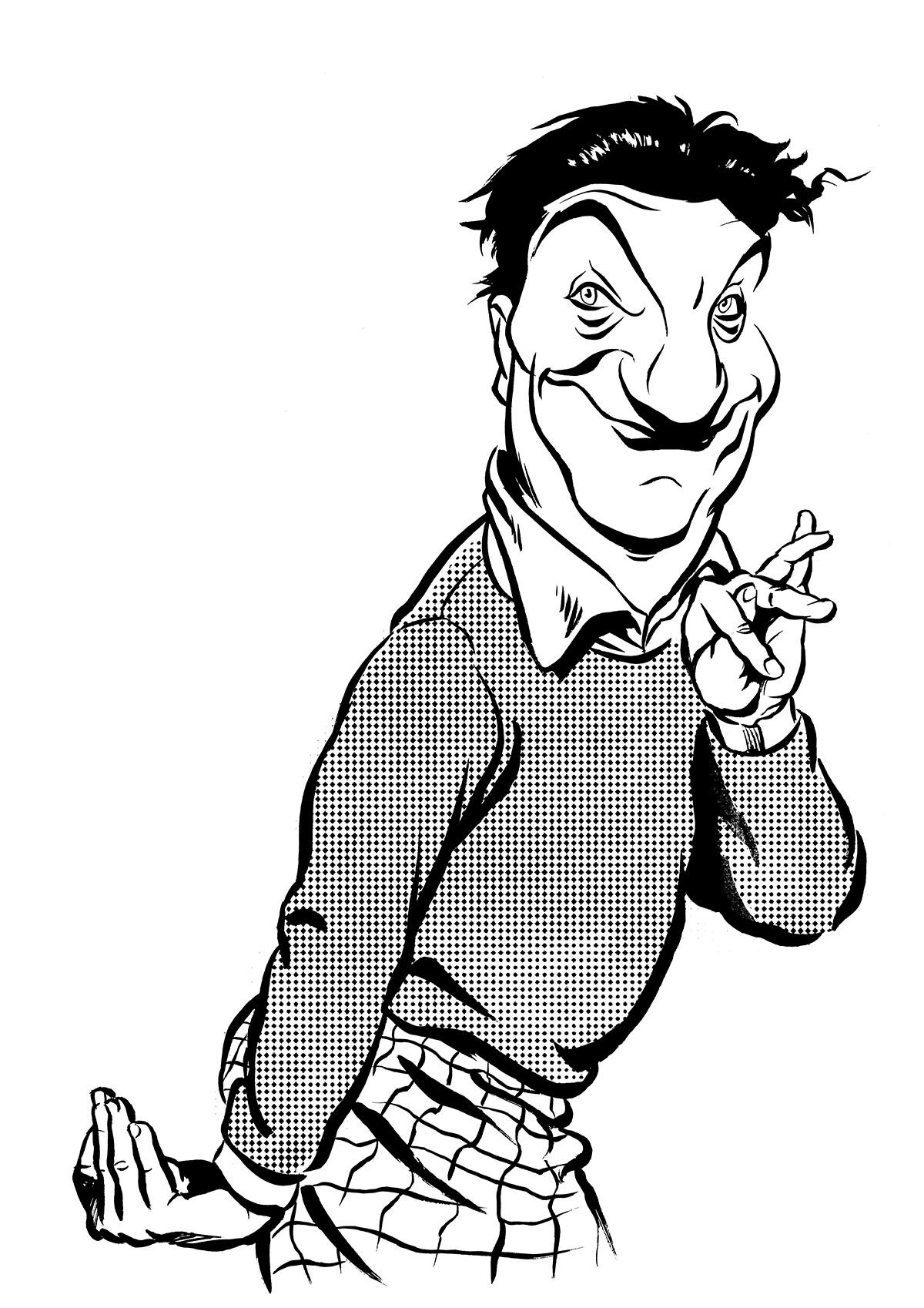 For years I have been fascinated by the story of this enigmatic British comedian. Sadly, now almost completely forgotten, Sid Field, born in Birmingham on this day in 1904, enjoyed a meteoric rise to stardom in the war years, comparable to that of Reeves and Mortimer 45 years later. Not until middle age and the addition to his act of straight man Jerry Desmonde did Field's star rise, and within a short time was performing to packed houses in the revue 'Strike a New Note' in London's West End. Field's droll sense of the absurd and superb comic timing, honed over many years treading the boards, coupled with the stagecraft of a great actor, made him
the
funny man to see in the mid 40's.
As a child entertainer during the First World War his mother, to steady his nerves, gave him a glass of port before each performance and the young Sid was alchohol-dependent by the time he was 13. Even as a successful adult Field suffered chronic stage fright and was a compulsive drinker and worrier; weaknesses which may have contributed to his premature death from a heart attack at 45. Unfortunately the three films he starred in only muted his impact, which relied on an infectious cumulative interaction with live audiences, and do little to preserve his posthumous reputation. Perhaps a better legacy can be seen in the work of the generation of comedians which followed. Both Danny Kaye and Tony Hancock idolised Field, and he had a profound influence on stars such as Morcambe and Wise, Frankie Howerd, Spike Milligan and Leonard Rossiter. Bob Hope described him as 'probably the best comedian of them all'. Cary Grant, Charlie Chaplin and Bing Crosby were admirers. Even Sir Lawrence Olivier, no less, admitted that he held Field in such high esteem as an actor, that he had watched and studied Sid's live shows many times not just for amusement, but in order to better emulate his technique.
After his death in 1950, Olivier; along with Kaye, Orson Welles, Douglas Fairbanks Jr, Judy Garland, Elizabeth Taylor, Vivien Leigh, Peter Ustinov, Richard Attenborough and other notable stars of stage and screen were among a cast of 240 who performed in a matinee benefit for his wife and young children. Given all this, it is difficult to conceive and sobering to reflect on how quickly and completely the name Sid Field faded and slipped into obscurity.